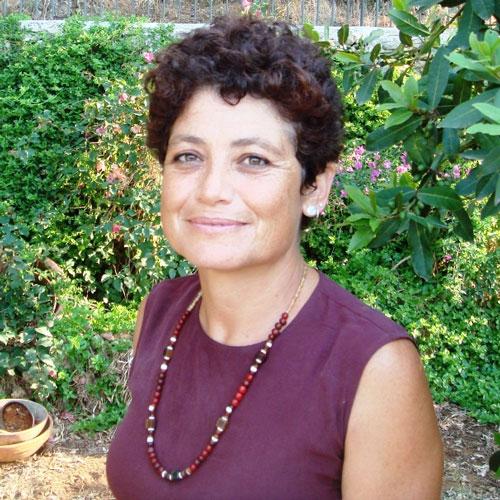 Elena Mignosi is  Professor in  General and Social Pedagogy at the University of Palermo where she teaches Theories, strategies and education system; Expressive-body languages methodologies and techniques; Body Pedagogy;  Pedagogy of music. She has a degree in Family therapy and she is dance-movement therapist APID.
She has a long experiences on training of trainers, educational and social workers in various contexts.
About DMT, she has written numerous books and articles, among which: La danzamovimento terapia nella formazione dei formatori (2008); La Danza Movimento Terapia  nella prevenzione del disagio esistenziale dei giovani adulti (2010);  Per una valutazione qualitativa nella mediazione corporea (2012); Se raconter à travers la dansemouvement-thérapie: un parcours de formation pour des jeunes futurs formateurs  (2016); Dance Movement Therapy in Educational Training for Intercultural Experiences (2017)
Bridges Between People: the Nonverbal  Mediation  in an Intercultural Perspective
Beginning with the concept of "mediation" in general, Elena Mignosi will deal with the theme of "intercultural mediation".  She will focus on the non-verbal and creative aspects  which characterise this mediation.  Reflecting on the  professional skills that are necessary in this process of mediation how does DMT makes a difference?  She will draw inspiration from her training experiences with professionals who have been faced  with emergency situations sometimes in very complex social contexts.
Elena is from Sicily the region that receives 85% of the unaccompanied foreign minors arriving in Italy,  a country  that does not have adequate laws in place to favour life projects and social inclusion. In her opinion certain  DMT competences can offer the possibility to build  bridges between people and  to create social networks, reaching  out, as well, towards political change.