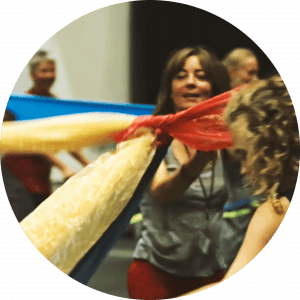 Global Affiliation working group
Mission Statement for the EADMT Global Affiliation Working Group
The aim of the EADMT Global Affiliation Working Group is to actively explore and develop connections and dialogues across Europe and the wider World, with Organisations and Institutes, who share common interests and goals with EADMT, to promote exchange and collaboration, with respect of diversity.
The Global Affiliations Working Group further aim to look at making connections with larger global organisations, to explore shared values, and mutual collaborations. With a view to raising awareness and further enabling the quality of Dance Movement Therapy practice and training, for the protection of clients, professionals and institutions.
Organisations and Institutes, who meet the criteria, with whom the Global Affiliation Working Group develop connections, may also wish to affiliate themselves with EADMT, which has been possible, since October 2020.